A fresh approach to lettings!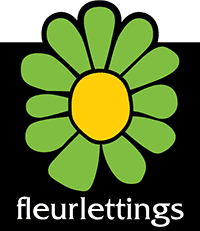 FLEUR LETTINGS is a friendly and professional Letting Agent offering a variety of great service to Landlords, Tenants and Students in:-
* Bournemouth * Charminster * Christchurch * Ferndown * Parkstone * Poole * Shaftesbury * Southbourne  * Westbourne * Wimborne * Winton ……. and surrounding areas!
SPECIAL OFFER FOR LANDLORDS …
Fleur will match any fees you are paying to your current Letting Agent, but will do this VAT FREE for 2 years! 
Join us NOW ready for your next tenant to secure this offer!
JOIN FLEUR LETTINGS TO SAVE THE VAT– STAY WITH FLEUR LETTINGS FOR THE SERVICE!
Fleur is a team of property professionals, bringing together decades of experience – as landlords, developers, financiers and letting agents – so they really understand the property business from the inside out!
They know that you want nice tenants who pay their rent on time and respect your property, and they know that you want a friendly and efficient service from your Letting Agent.
You also want to know that when there are problems, you have a Letting Agent which will produce an effective solution.
You will love our transparent fee structure and competitive prices!
 LANDLORDS LOVE FLEUR'S TRANSPARENT FEE STRUCUTRE!
§  Transparent pricing
§  Competitive fees
§  VAT free
§  Clear documentation
§  Friendly, helpful and experienced staff
§  A professional service
§  Help and advice
GIVE YOUR PROPERTY THE EXPOSURE IT DESERVES!  In addition to our network of professional contacts, your property will be advertised on a network of sites which receives over 50 million visits a month!  
CONTACT FLEUR NOW
or complete the enquiry form below:-
Fleur Lettings is the trading name of Fleur Lettings LLP, a Limited Liability Partnership registered in England and Wales under number OC412378.
Debbie J Boyes is the Director of Willowlace Ltd and is also a Member of Fleur Lettings LLP.